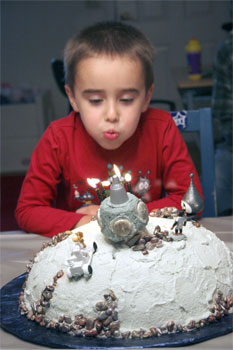 I just posted some photos from Skyler's 5th Birthday party yesterday (his actual birthday isn't until the 5th, but we celebrated yesterday). I took a bunch of photos, but narrowed it down to about 50.
I also made a super space ice cream cake, which you can see here in this photo.
View Skyler's Birthday Photos on Shutterfly.